Compete at a Radically New Level of

Business Agility

,

Cost Efficiency

,


Customer Engagement

, &

Time to Market



Overview of
Qvantel Flex BSS
We Leverage Industry-Leading Cloud Capabilities and Modern Technology for Maximum Efficiency
Cloud Native (with microservices)

Customer Journeys (300+ industry best practice cases ready out-of-the-box)

Multiple Business Lines (B2C, B2B, Cloud, and Fixed Line)

Includes Qvantel Flex with unique features that dramatically reduce the time, effort, and cost needed to implement your business processes or changes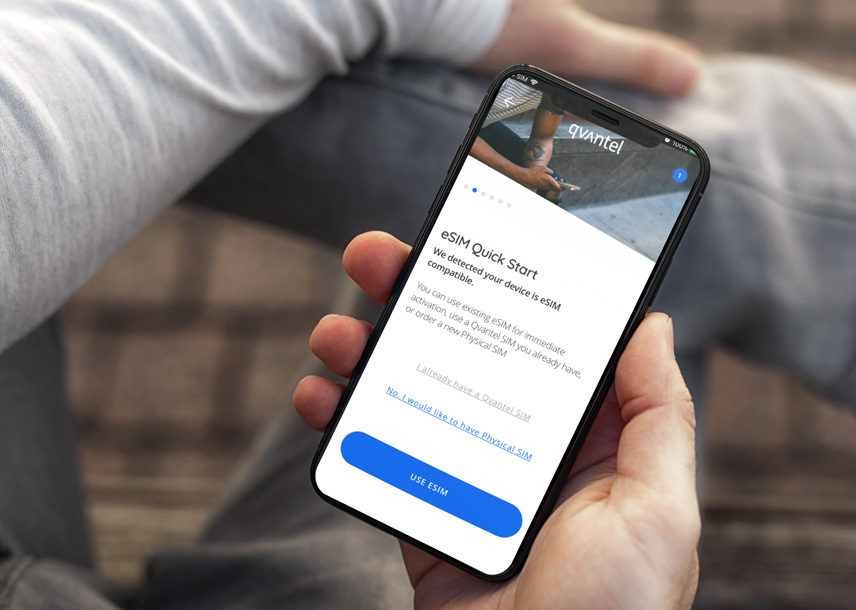 All Qvantel Digital Channel applications are seamlessly integrated with Qvantel Flex to provide 100% flexibility to adapt Business Processes and Rules.
The Qvantel Mobile App enables a disruptively fast eSIM-based digital onboarding and allows the users to choose their own way of shopping and managing their services - all in one place.

Digital Customer Service (Chat, Cases) and Bots are seamlessly integrated to the full digital, mobile-first customer experience.

POS Order Capture
The Qvantel POS Order Capture tool provides Operators' Point-of-Sales representatives with all necessary functionalities for customer onboarding, as well as in life cross- and up-sales, across B2C and SMB customer segments.

Care Toolbox
The Qvantel 360 Care Toolbox empowers DSP's front and back-office teams to proactively drive customer interactions and account operations, in such cases where despite focusing on digital self-care, assistance is needed.

B2B Sales CRM
Qvantel B2B Sales CRM enriches enterprise engagements and sales processes with salesforce automation and customer relationship management capabilities from Lead to Order. Qvantel B2B Sales CRM is fully integrated with Revenue Management to provide Order to Cash solution.
Messaging Channels & 3PP Integrations

Message Management
The Qvantel Message Manager enables operator's marketing, service fulfillment, and relationship nurturing activities by integrating customer email, Push notifications and SMS content editing, testing and sending needs in one configurable service. With this unified communication service DSP will always have full 360-view for the customer communication. Communication history is always visible for front- and back-office personnel.

Messaging Integrations
The Qvantel BSS solution provides integration possibility to a wide variety of communication channels towards your customers such as chatbot, Email, Push notifications, SMS and USSD and Social Media channels (optional 3PP solution).
Open BSS API with High Performance Data
The Qvantel BSS API provides powerful API for both external use and system level integrations, forming a unified information and data integration layer powered by high-performance data access to key BSS data domains. Qvantel Open BSS Api follows TMF SID principles.
Use Case API
The Qvantel Use Case API provides clients (e.g., channel applications) with simple and easy to use API that is aligned with modern telecom customer journeys and use cases.
Stream API
The Qvantel Stream API is elemental part of the event and data driven BSS ecosystem and enables real-time flow of BSS events to any external components (i.e. DWH or Big Data systems, notification components, rule engines).
API Gateway
The Qvantel API Gateway act as an aggregator for many micro services providing functionalities: aggregate, transform, filter, decode, throttle, auth, and more.
Qvantel Flex


Qvantel Flex BSS brings a disruptive paradigm for how BSS capabilities are implemented and managed in a flexible, business-friendly way. Using Flow Engines (Processes) and Rule Engines for real-time business process modelling, Flex provides easy-to-use tools with graphical UIs that enable our customers to be agile and competitive in daily business operations.

Qvantel Flex is an innovative solution that increases operator autonomy and helps reconcile the business needs and IT needs with faster Time to Market, lower Total Cost of Ownership, and no coding required.
Eligibility & Options Engines

The Qvantel Eligibility & Options Engines are rule engines based on configurable rule engine framework that enables automated, high-speed, high-quality business decisions best suitable in a given sales or care context.
Credit Decision Tool
The Qvantel Credit Decision Tool is a configurable credit scoring decision engine, which enables automated, high-speed, high-quality credit decisions, and customer screenings for B2C and B2B sales processes. The Credit Decision combines data from many data sources (internal and external) to optimize the decision quality.
Cloud Analytics Framework
The Qvantel Cloud Analytics Framework is a set of technologies, tools, and algorithms to transform data and integrate different cloud analytics pipelines, data lakes, or external data warehouses. With Qvantel analytics solution the data can be anonymized and managed in secure manner.
Business application examples:
DWH
Real-time business information dashboards
Real-time data streaming based AI/ML
Churn prediction
Campaigns
Segmentation and classification
Fraud detection
Cloud Platform & 3PP Integrations
The Qvantel BSS solution provides flexible integration points to different cloud platform providers and 3rd party system providers.
Product Management
Product Catalog Designer
The Qvantel Product Catalog enables catalog-driven business model by acting as the commercial, technical and fulfilment catalog of the digital BSS solution. It contains easy to use catalog designer for creation and maintenance of catalog resources, services, products and offerings, ensuring fast time-to-market.
Product Catalog Deployer
The Qvantel Product Catalog Deployer is part of the Qvantel Product Catalog which allows managing versioning and deployment of product catalog configurations to different environments (e.g., staging, production).
Smart Basket
The Qvantel Smart Basket provides channel back-end features including pricing, basket validation and basket persistence for enabling customer omnichannel experience.
Order Management
Order Fulfillment
Qvantel Order Management enable catalog driven order fulfillment orchestration of product and service orders, including the sending of fulfilment requests to integrated internal and external systems. It includes dedicated features for tracking, order fallout management and handling of customer orders by back-office teams.
Order Tracking
Qvantel Track and Trace enables real-time order process tracking and management for back-office teams. The tool provides for each customer order a structural view including order item to event breakdown, their individual states in the execution of the order process flow, as well as access to take necessary actions for progressing the order.
OSS Viewer
Qvantel OSS Viewer is a tool for displaying mobile subscriptions' OSS network parameters for technically oriented customer service agents and network specialists.
Service & Resource Management
Qvantel Resource & Service Inventory enables the lifecycle management of the physical and logical resources that are related to a mobile and fixed offering, such as MSISDNs, SIM cards and Devices.
Billing Management
Qvantel Billing Management provides the necessary tools and capabilities for service providers to provide quality billing experience for both business and consumer customers. Billing Management collects billable events (usage, charges, adjustments, possible external billable events) and applies configured business rules to enrich billable events and the account statement with currency handling, taxation, accounting, fees, discounts, interests, over payments and advance payments. Qvantel Billing Management produces invoice data for invoice delivery and rendering.
Rating Management
Qvantel Rating Management provides functionality for calculating usage charges for different types of transactions (time based, quantity based, data amount based, content based etc.) and for applying these charges to the subscriber. Rating receives usage events and applies correct usage charges according to customer or subscriber specific prices and pricing rules.
Accounts Receivable
Qvantel Account Receivable provides the necessary tools and capabilities for managing invoices, payments and balances and for controlling the cash and revenue flows. Invoices with postings are processed by the Account Receivables after billing. In addition to balance and payment management, Qvantel Account Receivables can be complemented with Collection Management.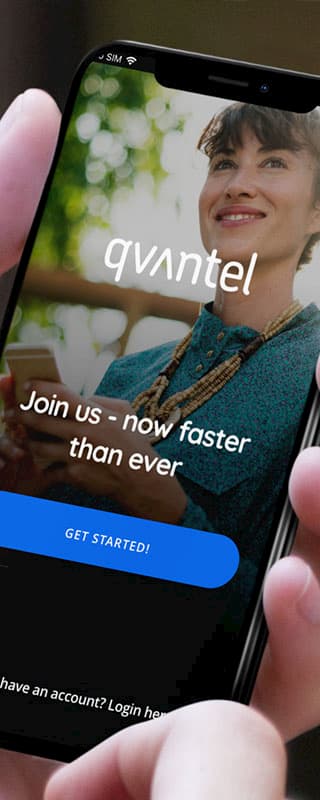 Customer information Management
Qvantel Customer Information Management is in charge of CRM orchestration, customer information and CRM data configuration capabilities.
Interaction Management
Qvantel Interaction Management provides capabilities for logging, viewing, tracking, reporting, and leveraging the knowledge about, or the trace of, business processes and party interactions that the BSS system handles.
Transactional Document Management System
Qvantel Document Manager application is part of the Transactional Document Management System, which allows generating and managing transactional document templates that are used in the various applications of the BSS system. It creates formatted documents from templates, delivers, and stores documents in the desired formats.
The Qvantel Document Storage application is part of the Transactional Document Management System, which allows for uploading, storing and retrieving documents with configurable uploading policies, including integrations to external systems (via BSS API).
Case Management
Qvantel Case Management enables back-office handling customer issues and recording their reasons and resolution paths based on defined business interaction logic.
Knowledge Management
The Qvantel Knowledge Management tool makes sure that business-critical information is up-to-date and available across the organization, by providing back-office teams means for creating and managing knowledge, such as FAQ and knowledge base.
Cloud Platform Management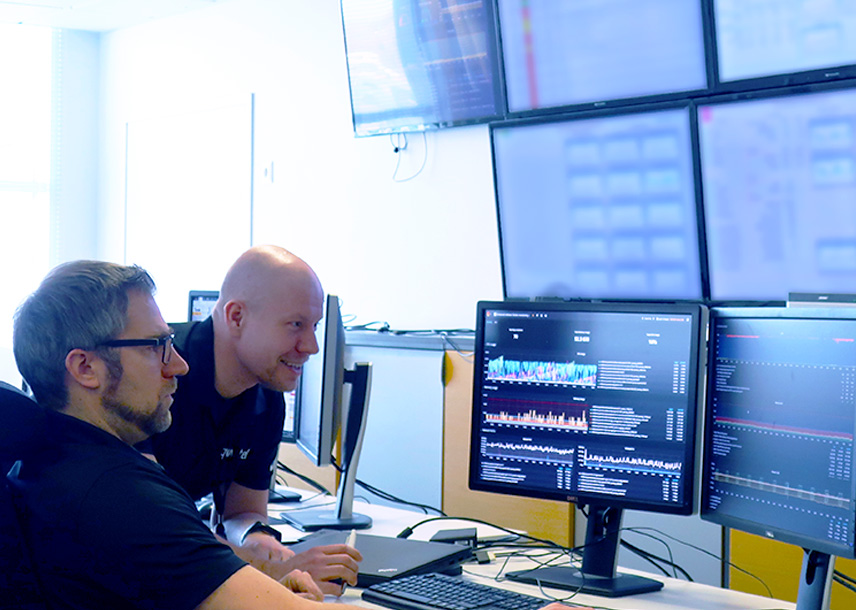 Qvantel Cloud platform provides cost efficient open source driven solution to run micro service based Digital BSS in multi-cloud environments. It supports all cloud options: On-Prem, Public-Cloud and Hybrid-Cloud.
The Qvantel Cloud Platform manages and orchestrates containerised workloads and services, supporting distributed computing. Its micro service architecture enables:
Container orchestration

Service discovery

Key-value storage for application and platform parameters

Automatic health monitoring

Restart of failed containers

Automatic relocation of containers/services in case of hardware failure

Centralized log collection

Centralized monitoring

Easy-/auto-scalability

Easy and zero-downtime deployments and upgrades
See how no-code BSS delivers unmatched agility to generate new revenues.