Digital Transformations
We'll Take You Where You Want to Go
Accelerate Your Digitalization with a Greenfield Approach
"Launching a Digital Parallel or Sub-Brand is an effective way for Telcos to

target new markets

and

create differentiated offers

from their existing brands and with

significantly lower Customer Acquisition Costs

."
Telco Operators Are Facing Fierce Competition

Many Operators around the globe are increasingly losing business to both new entrants in the market, as well as incumbent competing Telcos who are launching digital propositions.

They must move quickly with a compelling digital solution to be able to win market share and stay competitive.

A Digital Sub-Brand or Parallel Brand

Can Win the Competitive Advantage

The Qvantel Flex BSS platform provides a low-risk and fast way for challenged Telcos to quickly launch a pure digital proposition at a low operating cost and without the constraints and challenges of legacy BSS.

This "Digital Express" approach is optimized for enabling telcos to go to market quickly with a fully digital, self-service oriented proposition and a seamless path to expand from the initial business scope to include additional business lines, new segments, geographies, and additional brands if needed.
A new digital proposition launched as a Greenfield MVNO, Parallel- or Sub-Brand can give you the advantage of:

● Aggressive Pricing
● Easy digital self-service experience
● Focused segmentation (e.g. Youth, Media Usage, Bundles, etc)
● Vastly improved levels of cost-efficiency and agility
● Modern and flexible digital platform for rapid changes
● SaaS from the Cloud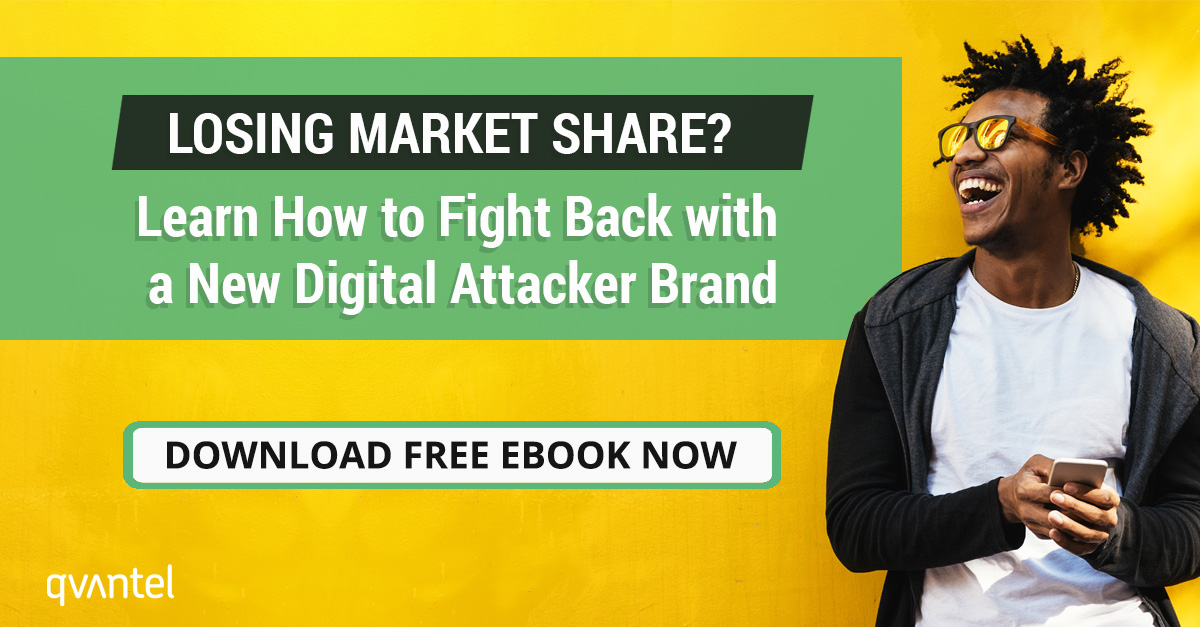 Unleash the Power of a Fully Digital Brand



To speed up the pace of digitalization and address the challenges of outdated legacy systems, many CSPs have increasingly decided to adopt a Digital Greenfield Brand business strategy, where they create and launch new, dedicated digital propositions to the market as second brands or sub-brands. This involves new modern systems, a dedicated team to operate in a new agile way, and perhaps most importantly - no legacy. They can start as a digital business from day one.

Read more and download our free eBook on the value of launching a Digital Greenfield Brand with Qvantel Flex.


Overcome Challenges of Legacy BSS Replacement
Two Main Types of Legacy Transformations
Phased Transformation
Legacy BSS is replaced in Phases
Ideal for CSPs with high customer volumes, complex legacy IT landscape, and multiple lines of business


"Big Bang" Transformation
One Time Swap from Legacy BSS to New BSS
Ideal for CSPs with smaller customer volumes, complex legacy IT landscape,
and multiple lines of business.
Discover the Best Way to Take the Leap from Complex IT Legacy to a New All-Digital Business



Today's Operators are under enormous pressure to modernize their BSS systems to reduce costs, enable new revenue streams, and improve customer satisfaction. Falling revenues from traditional services and competition from new entrants are squeezing profits and requirements from newer technologies like 5G and IoT demand capabilities that their legacy BSS cannot handle.
Many in the industry are now faced with :

●
High Legacy IT Complexity
●

Slow Time To Market
●

High Maintenance Cost
●

Slow Adoption of New Features
●

Low level of Digitalization and Automation
●

Vendor Lock-in & Data Hostage Situation
●
Legacy IT End-of-life Risk
s
Finding a way to move from this challenging state to automated, digital, clean IT, and business architecture is a very difficult mission.

Qvantel has led multiple industry-leading telcos to address this challenge and successfully transformed their Legacy into a new digital future via:

1) Big Bang "Switch off / Switch On" change of the BSS system (even with migration of tens of millions of subscribers)

or

2) Phased Transformations (where the new, digital platform is introduced in phases to automate and digitalize one business line at the time, and with phased migrations of existing customers to the new system).
We're Here to Help You Solve Your Biggest Challenges.